Competitive mortgage financing from the credit union you trust
Campbell Federal Credit Union, in partnership with OwnersChoice, is pleased to announce our new mortgage financing program. Whether you're purchasing a home or refinancing your mortgage, you can look to us for trusted advice and exceptional service.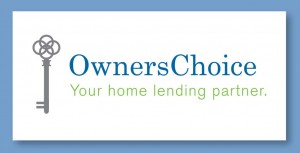 Our mortgage program features:
a secure online application process;

expanded loan programs;

low interest rates and closing costs; and

expert support and assistance throughout the entire process.
All Campbell Federal Credit Union's mortgage loans are serviced through OwnersChoice, a full-service mortgage corporation serving credit unions in the greater Northeast.
If you are looking for competitive mortgage financing from a lender you can trust, visit Owners Choice online at /ownerschoice.mymortgage-online.com or call (800) 342-4998.
Licenses: OwnersChoice Funding, Incorporated is a Licensed Mortgage Banker with the New York State Department of Financial Services and the State Banking Departments of Connecticut, Delaware, Florida, New Jersey, North Carolina, Pennsylvania, South Carolina, and Vermont. OwnersChoice Funding is licensed by the New Hampshire Banking Department (License # 7833-MB)
Today's Mortgage Rates